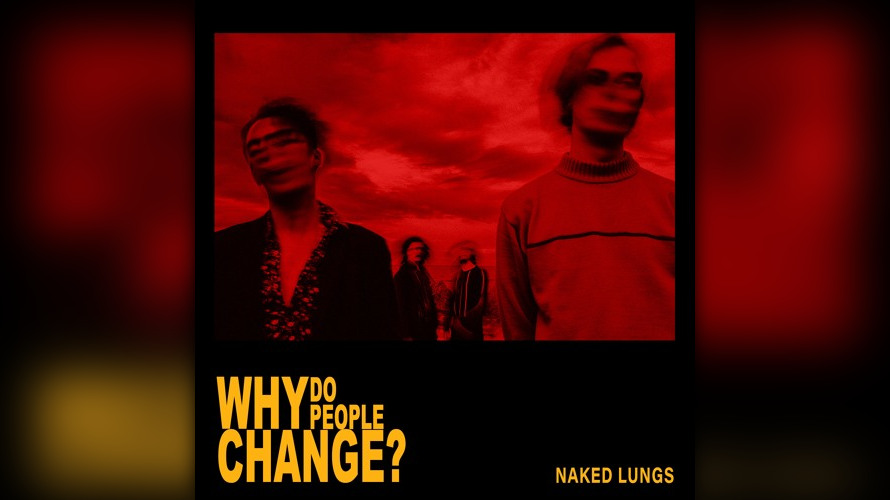 Musikneuheiten: April 2022
Die schnellste Musikredaktion Münchens wählt jede Woche die besten neuen Songs für euch aus und bringt sie ins M94.5-Programm.
KW 17
Naked Lungs – Why Do People Change? [Amber Light Records]
Bartees Strange – Cosigns [4AD]
Hatchie – The Rhythm [Secretly Canadian]
Anja Om – Don't [SINGODD RECORDS]
TC & the Groove Family – Bossfight (feat. Pariss Elektra)
100 gecs – Doritos & Fritos [Dog Show Records]
Sungaze – New Twang [Eigenvertrieb]
Fontaines D.C. – In ár gCroíthe go deo [Partisan Records]
Hatchie – Twin [Secretly Canadian]
Mol – King Louie [Eigenvertrieb]
Jockstrab – Concrete Over Water [Rough Trade]
Dylan Fraser – Apartment Complex on the Eastside [Atlantic Records]
Psychedelic Porn Crumpets – Acid Dent [Marathon Artists]
Turbostaat – Otto muss fallen [[PIAS] Recordings Germany]
Partner – Not Today [You've Changed Records]
Sheebaba – big bull [Katalog]
KW 16
pitaj klince – Jutarnje suze [više manje zauvijek]
Saya Gray – SAVING GRACE [Dirty Hit]
Cisco Swank & Luke Titus – Joint 4 (feat. Femdot & Braxton Hook) [Sooper Records]
The Linda Lindas – Growing Up [Epitaph]
IDK – Taco [ Warner Recordings, Inc]
Mol – same old [Eigenvertrieb]
Horsegirl – Anti-glory [Matador]
Findlay – Ride [Mogg Music/Kartel Music Group]
Cisco Swank & Luke Titus – Joint 5 [Sooper Records]
Japanese Television – Freddy's Back [Tip Top Recordings]
Infant Finches – Sci-Fi Immune [Papercup Records]
The Linda Lindas – Cuántas Veces [Epitaph]
KW 15
lobsterfight – Lambert Goes To Dinner [Interstreet Recordings]
Marina Herlop – shaolin mantis [PAN]
Kerosine Heights – things i do [Eigenvertrieb]
Porridge Radio – The Rip [Secretly Canadian]
Loose Fit – Stupid Drama [FatCat Records]
Kikagaku Moyo – Cardboard Pile [Guruguru Brain Records]
lobsterfight – grasshopper and i [Interstreet Recordings]
USA Nails – God Help Us If There's A War [SKiN GRAFT Records]
Maggie Rogers – That's Where I Am [UMG Recordings]
November Ultra – Septembre [Universal Music Division Virgin Records]
Foushée – double standard [SMI/RCA]
Oceanator – From the Van [Polyvinyl Records]
KW 14
Evan The Red Headed – Sign [Eigenvertrieb]
Superorganism – It's Raining [Domino Recording Co. Ltd.]
Lauran Hibberd – Still Running (5K) (feat. DJ Lethal) [Virgin Music]
Pi Ja Ma – J'ai oublié [Bleepmachine]
Vibropath – Turning Inside [Eigenvertrieb]
Tempers – Multitudes [Dais Records]
Zouj – Delete After Death [City Slang]
Deaton Chris Anthony – R34l L1e$ [Dirty Hit]
Warmduscher – Wild Flowers [Bella Union]
Tree River – Little Ripper [Big Scary Monsters]
Songs in fett laufen in unserer A-Rotation (drei- bis viermal täglich), normal geschriebene in der B-Rotation (ein- bis zweimal täglich).