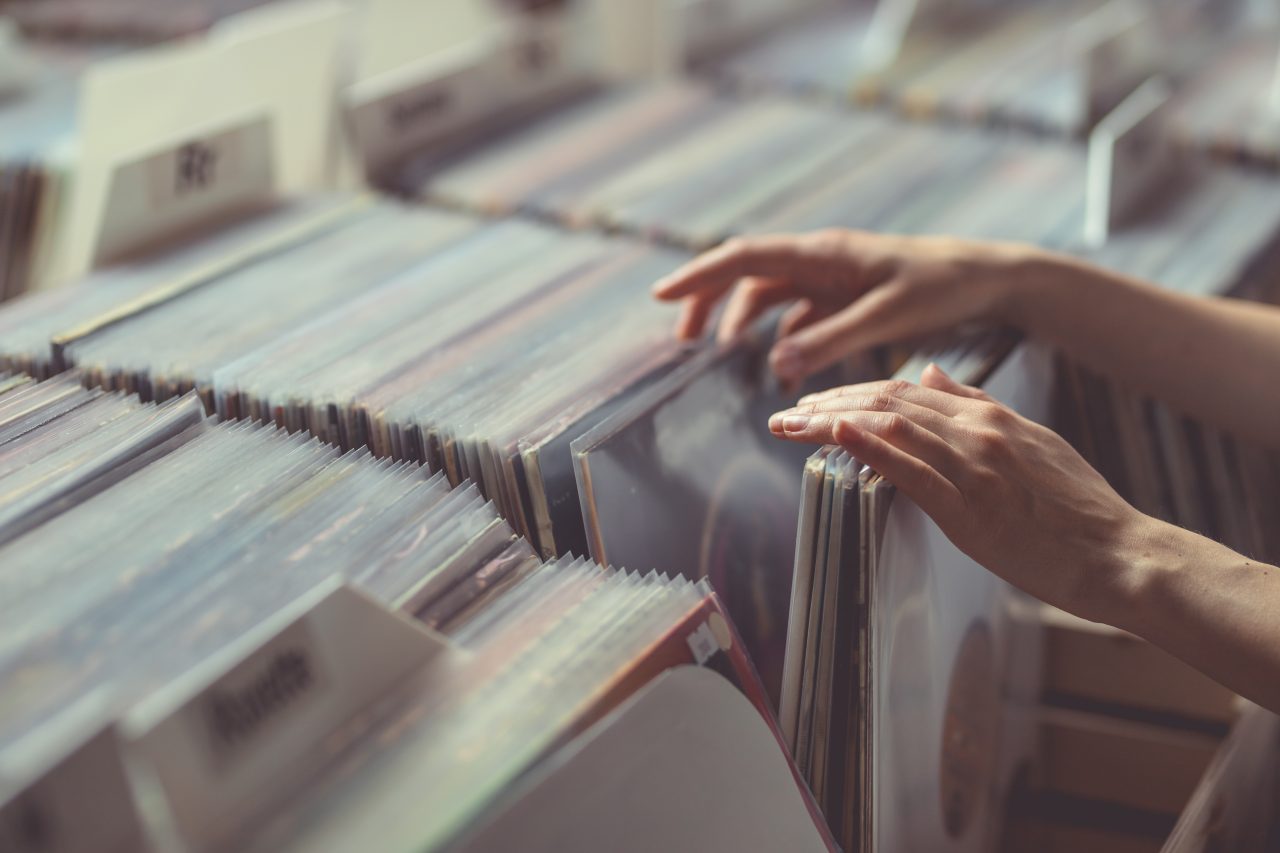 Musikneuheiten: April 2020
Die schnellste Musikredaktion Münchens wählt jede Woche die besten neuen Songs für euch aus und bringt sie ins M94.5-Programm.
KW 17
Leon Bridges – Inside Friend (feat. John Mayer) [Columbia (Sony)]
Crystal Murray – Easy Like Before [Because Music]
Noga Erez – VIEWS (Acoustic Live) [City Slang]
Fiona Apple – Relay [Epic]
Bon Iver – PDLIF [Jagjaguwar]
Matija – absolutelynothing(today) [Clouds Hill]
Aldo – Restless Animal [Full Time Hobby]
Fiona Apple – Shameika [Epic]
Tom Misch & Yussef Dayes – Nightrider (feat. Freddie Gibbs) [Beyond The Groove]
The Zukos – Waiting [Attack&Release Records]
The Kooks – Agnostic [Virgin Records]
Naeem – Simulation (feat. Swamp Dogg, Justin Vernon) [37d03d]
Malena Zavala – I'm Leaving Home [Yucatan Records]
girl in red – Midnight Love [world in red für AWAL Recordings]
Hearts Hearts – Some Oceans Away [Parramatta]
KW 16
The Strokes – Selfless [RCA]
SAMT – Shiver [Motor Entertainment]
Phoebe Bridgers – Kyoto [Dead Oceans]
The Streets – Call My Phone Thinking I'm Doing Nothing Better [Island Records]
STRFKR – Second Hand [Polyvinyl Record]
SÖREN, OKAY – SCHON OKAY [Schon Okay / Caroline]
Trace Mountains – Cooper's Dream [Lame-O Records]
The Strokes – The Adults Are Talking [RCA]
Friends of Gas – Felder [Staatsakt]
Laura Marling – Only The Strong [Chrysalis Records Limited]
Loose Fit – REFLUX [FatCat]
Endlich Rudern – Herzsanierung [recordJet]
Washed Out – Too Late [Sub Pop Records]
Baths – Mikaela Corridor [Basement's Basement]
Vleming – Lessons [Eigenvertrieb]
KW 15
Alex Izenberg – Disraeli Woman [Domino Recording]
Sharon Van Etten – Seventeen (feat. Norah Jones) [Jagjaguwar]
Sean Christopher – Indigo Blue [Dumont Dumont]
Nnamdï – Bullseye [Sooper Records]
Iceage – Lockdown Blues [Eigenvertrieb]
Thao & the Get Down Stay Down – Phenom [Domino]
Tiemo Hauer – Ruhe vor dem Sturm [Green Elephant Record]
Bad History Month – A Survey of Cosmic Repulsion [Exploding in Sound Records]
Nnamdï – Everyone I Loved [Sooper Records]
Wilma Archer – Cheater (feat. Sudan Archives) [Weird World / Domino Publishing Company Ltd.]
Dizzy – Sunflower (MUNA Remix) [Communion Music / Caroline International]
VIMES – Warm [Papercup Records]
Everything is Recorded – 04:21 AM / That Sky [XL Recordings]
Yves Tumor – Folie Imposée [Warp]
Nnamdï – Gimme Gimme [Sooper Records]
KW 14
Yaeji – When I Grow Up [XL]
Car Seat Headrest – Martin [Matador]
strongboi – strongboi [Eigenvertrieb]
Run The Jewels – Yankee and The Brave (ep. 4) [BMG]
Somni – Home [Friends of Friends]
Sorry – Wolf [Domino Recording Co.]
Yaeji – SPELL 주문 (ft. YonYon, G.L.A.M.) [XL]
Squid – Sludge [Warp Records]
Bright Eyes – Persona Non Grata [Dead Oceans]
Deerhoof – The Loved One [Joyful Noise Records]
Yazmin Lacey – Own Your Own [Own Your Own Records]
The Avalanches – Running Red Lights (feat. Rivers Cuomo & Pink Siifu) [Modular Recordings]
Somni – Grown Into You [Friends of Friends]
Porridge Radio – Homecoming Song [Secretly Canadian]
Drens – Saditsfiction [Recycled Earth Music]
Tuys – Papaya [Revolver Distribution Services]
Songs in fett laufen in unserer A-Rotation (drei- bis viermal täglich), normal geschriebene in der B-Rotation (ein- bis zweimal täglich).