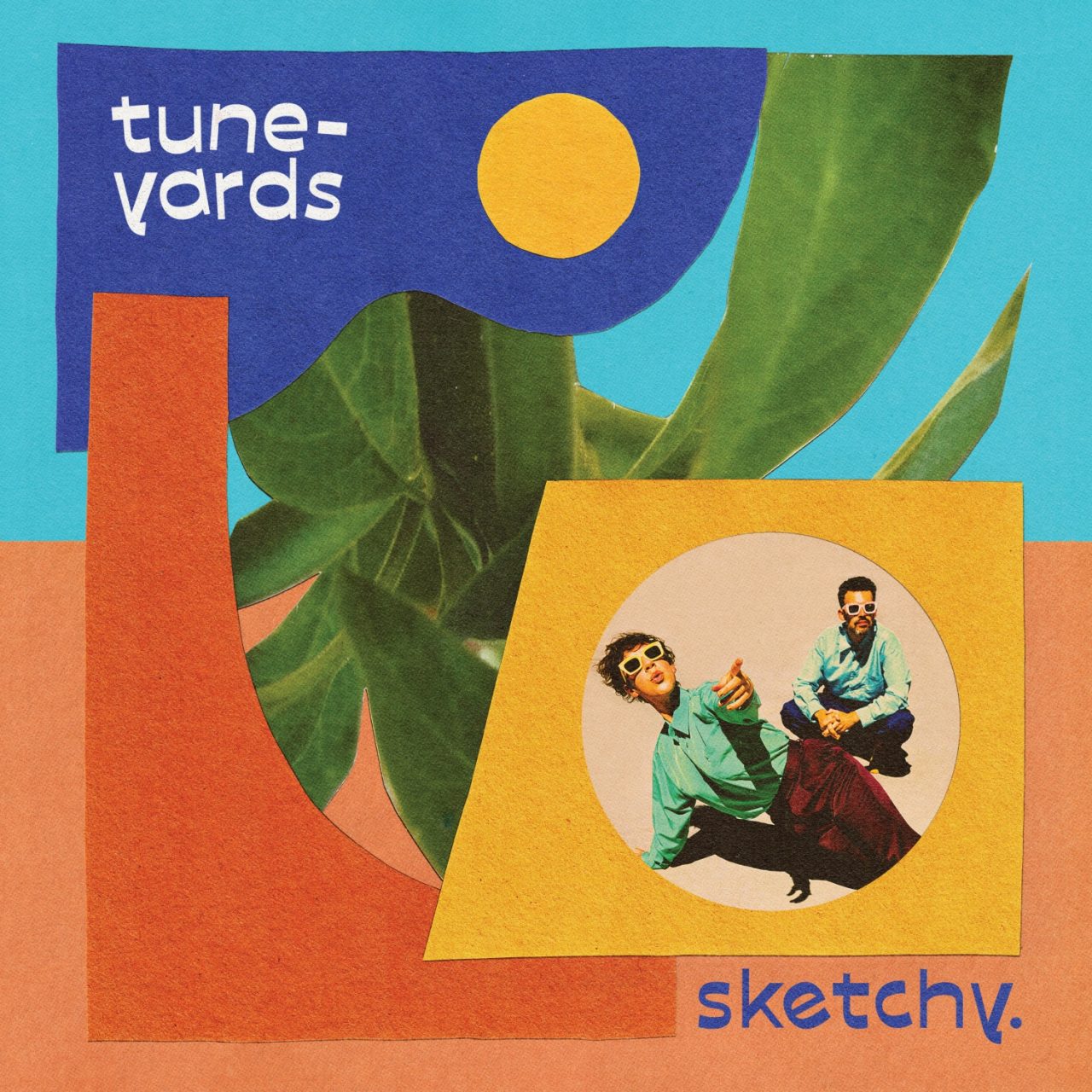 Musikneuheiten: März 2021
Die schnellste Musikredaktion Münchens wählt jede Woche die besten neuen Songs für euch aus und bringt sie ins M94.5-Programm.
KW 13
Really From – Yellow Fever [Topshelf Records]
Noga Erez – Candyman [City Slang]
Tune-Yards – Homewrecker [4 AD]
Paris Texas – SITUATIONS [Eigenvertrieb]
spill tab – PISTOLWHIP [Arista Records]
Really From – I Live Here Now [Topshelf Records]
Really From – I'm From Here [Topshelf Records]
Noga Erez – Cipi [City Slang]
Black Midi – John L [Rough Trade]
Bachelor – Stay In The Car [Polyvinyl Records]
Kaputt – Movement Now [Upset The Rhythm]
General Elektriks – Corne de Gazelle (feat. Leeroy) [Wagram Music]
Tune-Yards – my neighbor [4 AD]
Armand Hammer & The Alchemist – Chicharonnes (feat. Quelle Chris) [Backwoodz Studioz]
Xiu Xiu – Sad Mezcalita (feat. Sharon Van Etten) [Polyvinyl Records]
KW 12
April + VISTA – What Is Enough [Eigenvertrieb]
Sorry – Cigarette Packet [Domino Recording Company]
Show Me The Body – Rubberband [Loma Vista Recordings]
New Pagans – Harbour [Big Scary Monsters]
Home Counties – White Shirt/Clean Shirt [Alcopop! Records]
April + VISTA – The Receiver (feat. Zeroh) [Eigenvertrieb]
Crumb – Trophy [Eigenvertrieb]
Squid – Paddeling [Warp Recordings]
Foxing – Speak With The Dead (feat. WHY?) [Grand Paradise]
Bad Visuals – Fade [Acrobat Unstable]
New Pagans – Yellow Room [Big Scary Monsters]
Mar Malade – Mexico [Humming Records]
Luke Noa – Bleach [Humming Records]
Kaleo Sansaa – Black Light [Loyal Records]
Fewjar – Autobahn [Eigenvertrieb]
Michelle Gurevich – Ho Fatto L'amore Con Me [TuneCore]
KW 11
Altin Gün – Hey Nari [Glitterbeat]
They Owe Us – Let's Rob a Bank [Klang-Skivan]
TEKE::TEKE – Yoru Ni [Kill Rock Stars]
underscores – Kinko's field trip 2006 [Eigenvertrieb]
RⱯHM ⚉ – all the days [MADE Records]
Altin Gün – Kara Toprak [Glitterbeat]
Goblyn Wet Dogs – La Pochette [Surprise Records]
Matty – Mickeymouse [VOICE RECORDINGS]
Fake Fruit – No Space for Residence [Rocks In Your Head]
Do Nothin – Rolex [Exact Truth]
Kenny Mason – Pup [Eigenvertrieb]
Citizen – Black and Red [Run For Cover Records]
Markus – Insécurité [Späti Palace]
CHINAH – Feels Like Forever [Eigenvertrieb]
KW 10
Zouj – j0_0j [City Slang]
Xiu Xiu – Rumpus Room (feat. Angus Andrew) [Polyvinyl]
Big Red Machine – A Crime [Ba Da Ding!]
Insightful – Last Time [Household Positive]
Genesis Owusu – Black Dogs! [Ourness]
Nappy Nina – Real Tea (feat. JWORDS, Stas THEE Boss) [Lucidhaus]
Umme Block – Blue Hour – [Munich Warehouse]
Alfa Mist – Organic Rust [Anti]
St. Vincent – Pay your Way in Pain [Loma Vista Recordings]
Sam Dew – (RAP SH*T) [RCA Records Label]
Jaguar Sun & Jesse Maranger – Sunset [Born Losers Records]
Pom Pom Squad – Lux [City Slang]
The Armed – AVERAGE DEATH [Sargent House]
Neighbours Unfly – Chanqui2 (Keller Edition) [Eigenvertrieb]
Deep Tan – Camelot [Practise Music]
KW 9
Petey & Miya Folick – Haircut [Terrible Records]
SOUL GLO – FL STYLE PERMZ [Epipath]
Kero Kero Bonito – The Princess and the Clock [Polyvinyl]
Black Country, New Road – Science Fair [Ninja Tune]
Bachelor – Anything At All [Polyvinyl Records]
Black Country, New Road – Science Fair [Ninja Tune]
Katy Kirby – Peppermint [Keeled Scales]
Wolf Alice – The Last Man on Earth [Dirty Hit Ltd]
Genesis Owusu – Gold Chains [Ourness]
Naji – You (feat. Insightful) [Thousand Story]
Luke Gomm – Red Flashing Lights [Taste of 96′]
Alice Phoebe Lou – Dirty Mouth [Motor Music]
Kaleo Sansa – Pay Mi in Cash [Loyal Records]
Mister Goblin – The Elevator [Exploding in Sound Records]
Glitterer – Indeed [Eigenvertrieb]
Songs in fett laufen in unserer A-Rotation (drei- bis viermal täglich), normal geschriebene in der B-Rotation (ein- bis zweimal täglich).