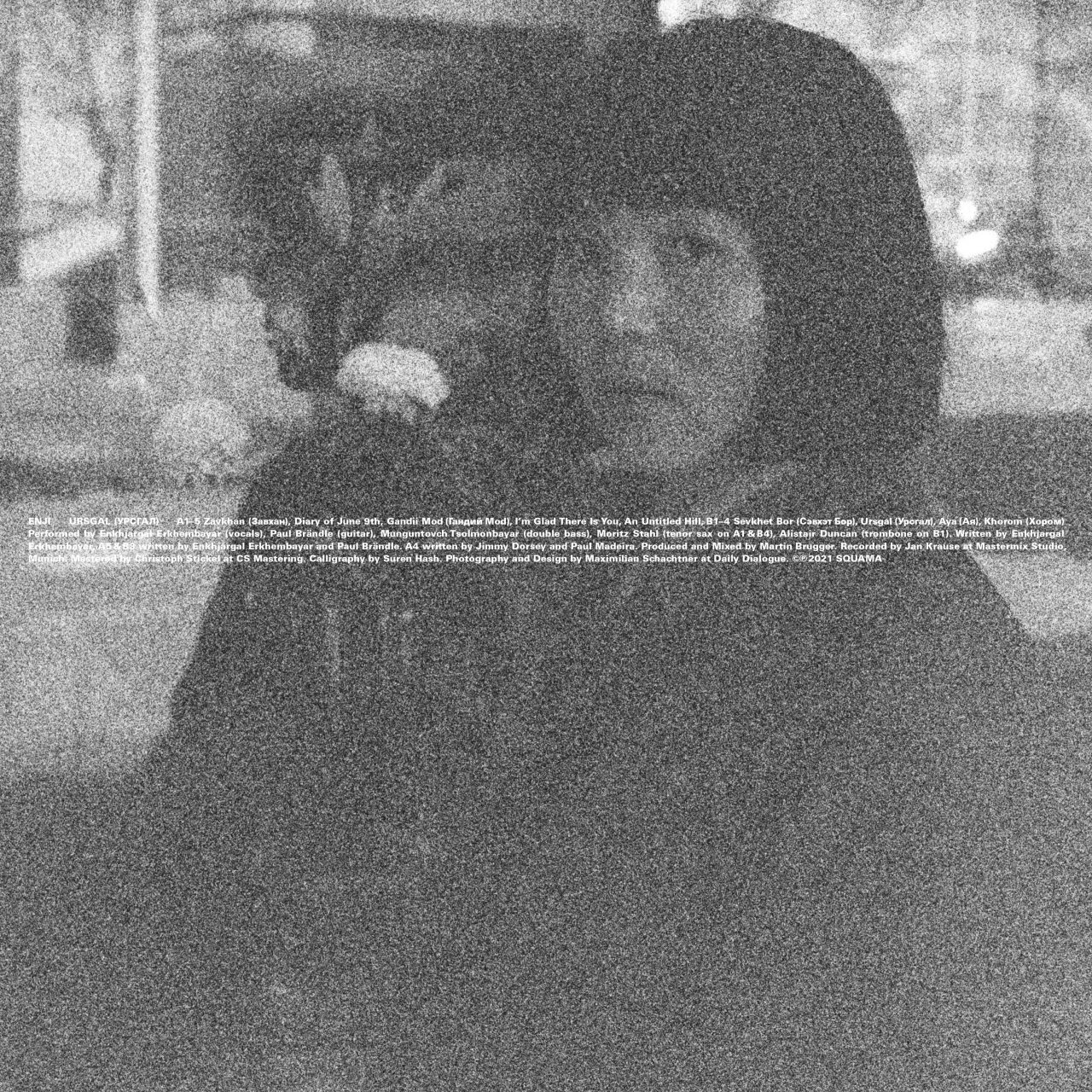 Musikneuheiten: Juni 2021
Die schnellste Musikredaktion Münchens wählt jede Woche die besten neuen Songs für euch aus und bringt sie ins M94.5-Programm.
KW 26
 Kojaque – Town's Dead [PIAS]
Enji – Aya [Squama]
shortparis – Двадцать (Dvadtsat) [OOO Universal Music]
Hobo Johnson – Song 9 (The Government's Not Great) [Eigenvertrieb]
NNAMDï – Lonely Weekend [Secretly Canadian]
Enji – An Untitled Hill [Squama]
Kojaque – Heartbreak [PIAS]
Kojaque – Fallin For It [PIAS]
MIKE – Big Love [10k]
Not a Rapper – Drip Drop [Eigenvertrieb]
The Marías – Calling U Back [Nice Life Recording Company / Atlantic Records]
Loneshark – Fastback Coupe [Eigenvertrieb]
Triathalon – Pressure [Eigenvertrieb]
shortparis – Золото (Zoloto) [OOO Universal Music]
Máni Orrason – Change the World [Grönland Records]
Moss – Sabre Teeth (feat. Genesis Owusu) [October Records Music]
KW 25
Vince Staples – LAW OF AVERAGES [Motown]
Show Me the Body – Stone Cold Earth [Loma Vista]
Whispering Sons – Vision [PIAS Recordings]
mui zyu – hoi faa (feat. Jett Kwong) [Father/Duaghter Records]
Serena Isioma – HUH? [AWAL/Eigenvertrieb]
Takeshi's Cashew – Akihi [Laut & Luise]
PRESSYES – Atlantic Ocean Spray [Assimrecords]
Feng Suave – Come Gather 'Round [Filter Music Group]
Whispering Sons – Heat [PIAS Recordings]
Deafheaven – Great Mass of Color [Sargent House]
Mykki Blanco – Want From Me (feat. Bruno Ribeiro) [Transgressive Records]
Mykki Blanco – Patriarchy Ain't The End Of Me [Transgressive Records]
Wet Leg – Chaise Longue [Domino Recording Company]
Hand Habits – motherless [Sub Pop]
KW 24
Laura Stevenson – State [Don Giovanni Records]
Sleater-Kinney – Path of Wellness [Mom and Pop Records]
Runnner – Urgent Care [Run For Cover]
Exkursion Kleinhirn – Ich nabel mich ab [olterquell_vrbndng]
Folly Group – Butt No Rifle [So Young Records]
Inhaler – It Won't Always Be Like This [Polydor]
King Gizzard & The Lizzard Wizzard – Blue Morpho [KGLW]
Peggy Gou – Nabi (feat. OHHYUK) [Gudu Records]
Arma Jackson – La Bousolle [SIDELINE]
Sleater-Kinney – Favorite Neighbor [Mom and Pop Records]
Blood Command – A Villain's Monologue [Loyal Blood Records]
Yung Bae – Wonder (feat. Channel Tres) [Arista Records]
L'Rain – Suck Teeth [Mexican Summer]
Benét – Shoot Your Shot [Bayonet Records]
choking on parsley – lost again [Eigenvertrieb]
KW 23
quickly, quickly – Everything Is Different (To Me) [Ghostly]
Automotion – Flight Of The Screaming Baboon [Autolabel]
Mdou Moctar – Ya habibti [Matador (BE)]
Loraine James – We're Building Something New (feat. Iceboy Violet) [Hyperdub]
Stubborn Heart – Everything Matters [One Little Independent]
La lá – Amistad [Eigenvertrieb]
Atalhos – Te Encontrei em SP (feat. Delfina Campos) [Eigenvertrieb]
Hobo Johnson – I Want To See The World [Eigenvertrieb]
MURENA MURENA – Turn Your Back on Gold [Cut Surface]
Ozan Ata Canani – Stell Dir einmal vor [Fun In The Church]
Possum – Guest of the Moon [Idee Fixe Records]
Nepumuk – Ignorantgruppenbildung [ear-sight]
Skinner – Headroom [Skinny Records]
Genesis Owusu – Same Thing [Ourness]
Zouj – Fl00te [City Slang]
Loraine James – Running Like That (feat. Eden Samara) [Hyperdub]
Stubborn Heart – Drop The Ball [One Little Independent]
KW 22
Sam Ezeh – Sapphire Alley [Eigenvertrieb]
TEKE::TEKE – Meikyu [Kill Rock Stars]
Mush – Saint To Your Slave [Memphis Industries Ltd.]
BABii – 4WARDS:BACK [Gloo]
Black Midi – Hogwash and Balderdash [Rough Trade]
TEKE::TEKE – Dobugawa [Kill Rock Stars]
TEKE::TEKE – Kaminari [Kill Rock Stars]
BABii – WASTE (feat. Iglooghost) [Gloo]
Insightful – Reverse (feat. James Chatburn) [Household Positive]
bert bert – Gestió emocional de Merda (feat. Azul) [Eigenvertrieb]
Black Midi – Chondromalacia Patella [Rough Trade]
Royal Canoe – Scratching Static (feat. NNAMDÏ) [Birthday Cake Media]
LUX – STATUS MUT (feat. Lorenz & KCOLBEMMU) [wirscheissengold]
Songs in fett laufen in unserer A-Rotation (drei- bis viermal täglich), normal geschriebene in der B-Rotation (ein- bis zweimal täglich).