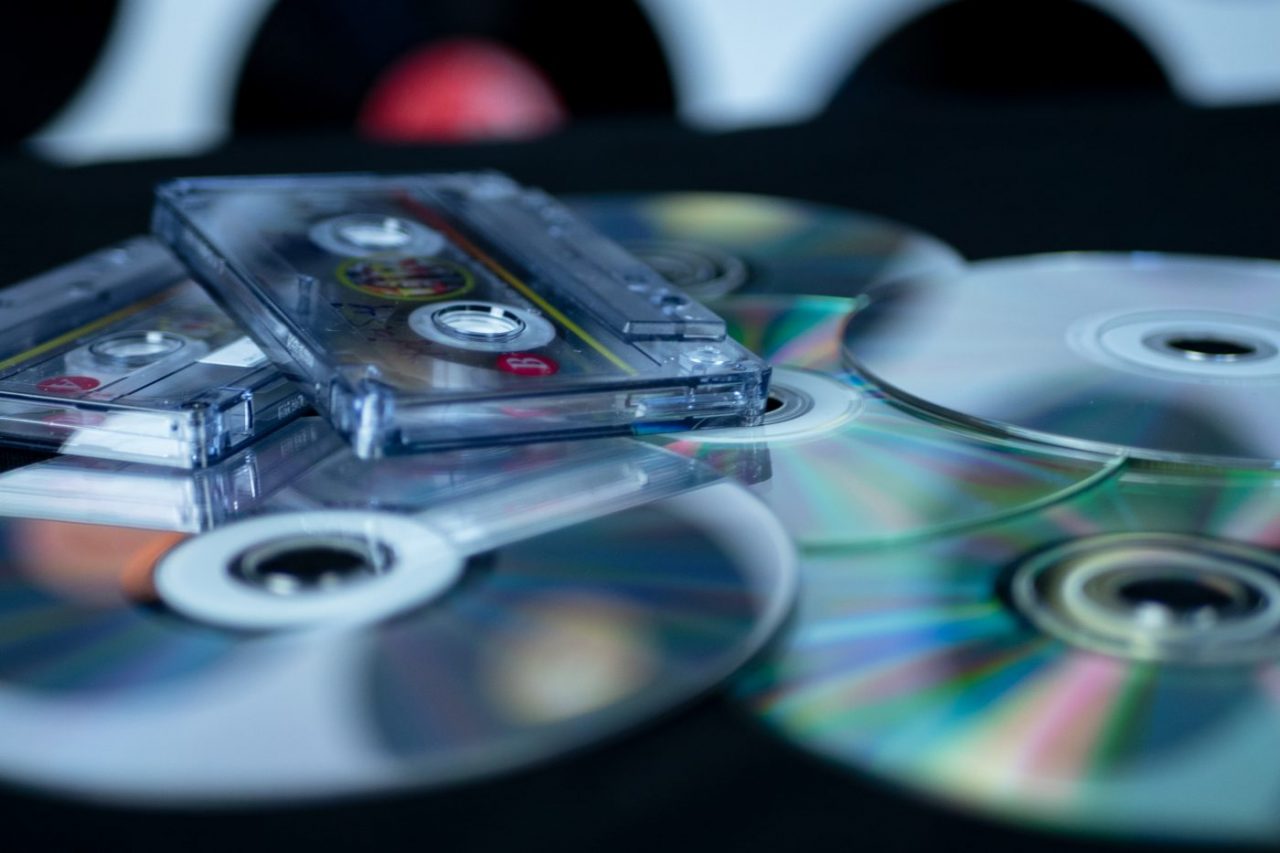 Musikneuheiten: Juni 2020
Die schnellste Musikredaktion Münchens wählt jede Woche die besten neuen Songs für euch aus und bringt sie ins M94.5-Programm.
Unsere Spotify-Playlist mit allen neuen Juni-Songs findest du hier.
KW 26
Anderson .Paak – Lockdown [Aftermath Entertainment]
SAULT – Wildfires [Forever Living Originals]
Khruangbin – Pelota [Dead Oceans]
Jelani Aryeh – Stella Brown [No Matter]
SOPHÁLE – State Of Mind [Tribe Intuition]
SAULT – Bow (feat. Michael Kiwanuka) [Forever Living Originals]
The Slow Painters – Andy & The Androids [Diger]
Funksjon – Forget About It [TUTL Records]
All We Are – Not Your Man [Domino Recording Co.]
Levin – Inside a Box [Stink Studio Records]
Maverick Sabre – Don't you know by Now [FAMM]
GUM – Alphabet Soup [Spinning Top Records]
KW 25
Joe Vann – Shuffle Around [little shuteye]
Some Sprouts – Summer Daze [Blickpunkt Pop]
Young Gun Silver Fox – Baby Girl [Légère Recordings]
Waking Dreams – Etched [Touch Your Life Records]
Naeem – Stone Harbor [37d03d]
Naeem – Tiger Song [37d03d]
Shamir – On My Own [Eigenvertrieb]
Gorillaz – Friday 13th (feat. Octavian) [Parlophone]
Nick Murphy – B1) Get Along [Detail Records]
Waking Dreams – The Breeze [Touch Your Life Records]
Roy Ayers, Ali Shaheed Muhammad, Adrian Younge – Gravity [Jazz Is Dead]
Fontaines D.C. – I Don't Belong [Partisan Records]
Deep Dyed – Trapped Inside a Maze [La Pochette Surprise]
Wargirl – Drive [Clouds Hill]
Céu – Forçar o Verão [Six Degrees]
KW 24
Muzz – Knuckleduster [Matador]
Deerhoof – Zazeet [Joyful Noise Records]
Sports Team – Lander [Island Records]
Westerman – Big Nothing Glow [Play It Again Sam]
The Clockworks – The Future is Not what it was [Eigenvertrieb]
Westerman – Paper Dogs [Play It Again Sam]
Run The Jewels – out of sight (feat. 2 Chainz) [Jewel Runners / BMG]
LA Priest – Rubber Sky [Domino Recording Company]
Quiet Violence – Everyday [Eigenvertrieb]
Sleep Sleep – The City [19eightytone records]
Two Door Cinema Club – 19 [Profilica Inc.]
To Kill A King – Graduate's Escape [These Are My Bones]
No Age – Sandalwood [Drag City Records]
Ty Segall & Cory Hanson – She's a Beam [Eigenvertrieb]
KW 23
Bright Eyes – One And Done [Dead Oceans]
Baths – Immerse [Basement's Basement]
Gabriel Garzon-Montano – Someone [Jagjaguwar]
Jordan Prince – The Crooked Rail [popup-records]
Freddie Gibbs & The Alchemist – Something To Rap About (feat. Tyler, The Creator) [EMPIRE]
Den-Mate – It'll All Come Back [Babe City Records]
Perra Inmunda – Corazones Madres [recordJet]
Belako – Profile Anxiety [BMG RIGHTS MANAGEMENT]
The Lemon Twigs – Moon [4 AD]
Baro Beretta – LS [ZeroEighty Records]
Baths – Tropic Laurel [Basement's Basement]
Whitney – Rain [Secretly Canadian]
Jordan Moore – Reasonable Doubt [Eigenvertrieb]
Ami Warning & Sepalot – Bleib doch noch [Eskapaden Musik]
Soko – Blasphemie [Babycat Records]
Songs in fett laufen in unserer A-Rotation (drei- bis viermal täglich), normal geschriebene in der B-Rotation (ein- bis zweimal täglich).