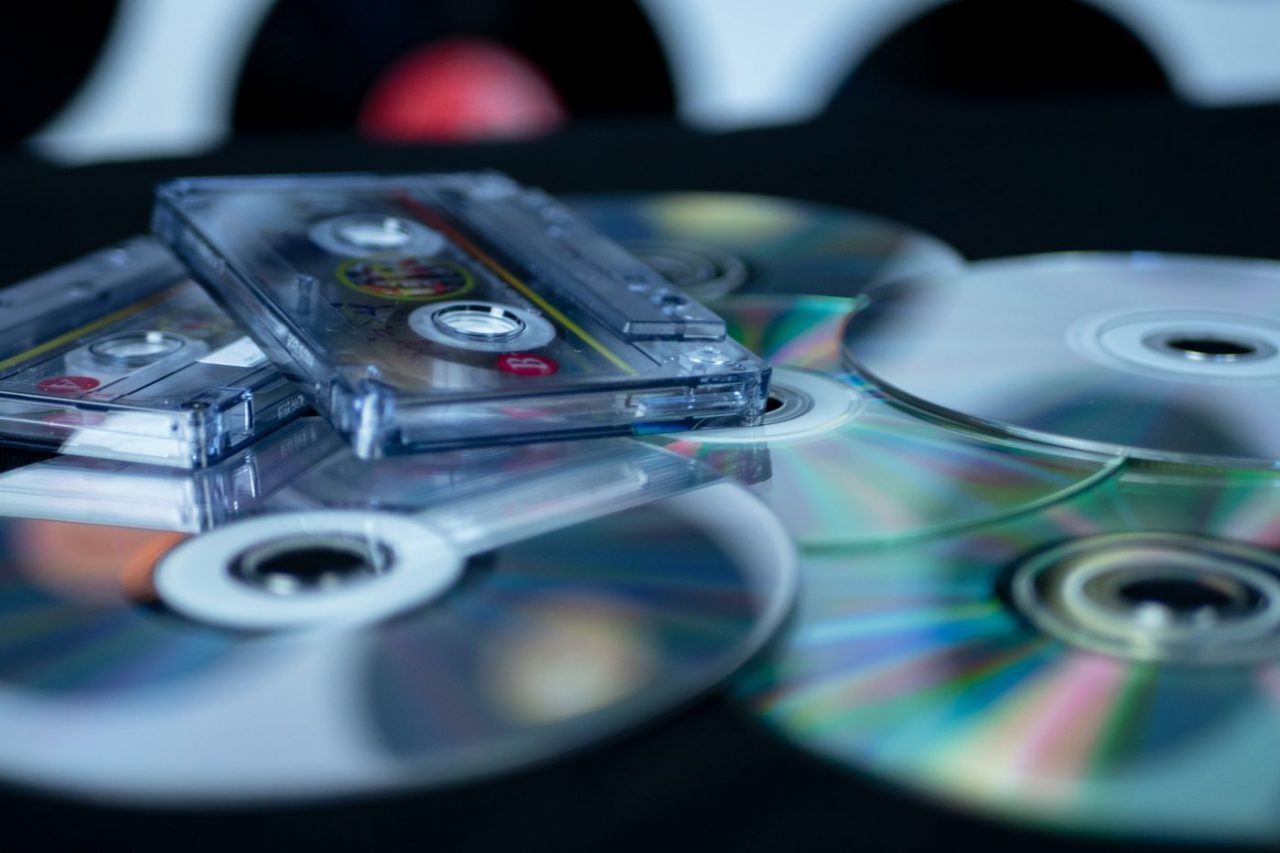 Musikneuheiten: März 2020
Die schnellste Musikredaktion Münchens wählt jede Woche die besten neuen Songs für euch aus und bringt sie ins M94.5-Programm.
KW 13
Porches – I Wanna Ride [Domino]
My Ugly Clementine – My Dearest Friend [ink music]
Nothing But Thieves – Is Everbody Going Crazy? [RCA Records]
Badly Drawn Boy – Banana Skin Shoes [AWAL Recordings]
Childish Gambino – 35.31 [RCA Records]
Quirinello – Digging Deeper [Eigenvertrieb]
Pauls Jets – Blizzard [Lotterlabel]
My Ugly Clementine – Cool For You [ink music]
Perfume Genius – On The Floor [Matador]
Låpsley – Through Water [XL Recordings]
SoKo – Are You a Magician? [Caroline]
Wax Machine – Time Machine [Beyond Beyond is Beyond Records]
Halloweens – Hannah, You're Amazing [Super Easy]
Moaning – Running [Sub Pop]
KW 12
Flume – The Difference (feat. Toro Y Moi) [Future Classic]
Tom Misch & Yussef Dayes – What Kinda Music [Beyond The Groove]
Cassia – Do Right [Ferryhouse]
Pom Poko – Praise [Bella Union]
The Aubreys – Brother [Eigenvertrieb]
Great News – Reality Show [Eget Selskap]
Tom Misch & Yussef Dayes – Lift Off (feat. Rocco Palladino) [Beyond The Groove]
Jules Ahoi – 3 AM [MOON BLVD]
Seafret – Why Do We Stay [Columbia Records]
Protomartyr – Processed By The Boys [Domino Recording]
Yaeji – Waking Up Down [XL]
Kevin Morby – Gift Horse [Dead Oceans]
Circa Waves – Hope There's A Heaven [PIAS-PROLI]
SUPEREGO – O.B.S (Outer Body Stranger) (feat. Sampa the Great) [Allbreed Agency]
The Aubreys – Afraid To Drink [Eigenvertrieb]
KW 11
Frankie Stew and Harvey Gunn – Love, Actually
Provinz – Verlier Dich
Oscar Jerome – Sun For Someone
US Girls – And Yet It Moves
Good Boy – Sodabread
Viagra Boys – Sentinel Island
Arcsecond – Going To A New Place
Vleming – Corners
Millie Turner – Jungle
The Orielles – The Square Eyed Pack
US Girls – Born To Lose
Good Boy – Moom Returbulation
Ufo Fev; Statik Selektah – One Time
Stephen Malkmus – Shadowbanned
Picobello – Ende vom Anfang
MID CITY – Forget It
Sophie Hunger – Security Check
The Whitest Boy Alive – Serious
KW 10
Soccer Mommy – Up The Walls [Caroline]
Chinese Man, Scratch Bandits Crew, Baja Frequencia – Beast Is Loose (feat. Youthstar, ASM, Illaman) [Chinese Man Records]
Sjowgren – What Goes Around [Long Time Friend Discount]
Methyl Ethel – Majestic AF [Dot Dash Recordings]
The Crotches – Israel Hayom [Garzen Records]
Soccer Mommy – Bloodstream [Caroline]
Handsome Ghost – Massachusetts [Heard Well]
Moses Sumney – Conveyor [Jagjaguwar]
Car Seat Headrest – Can't Cool Me Down [Matador]
Klangstof – Death09 [Mind of a Genius]
Dirty Projectors – Overlord [Domino Records]
Sofia Portanet – Art Deco [Duchess Box Records]
Songs in fett laufen in unserer A-Rotation (drei- bis viermal täglich), normal geschriebene in der B-Rotation (ein- bis zweimal täglich).