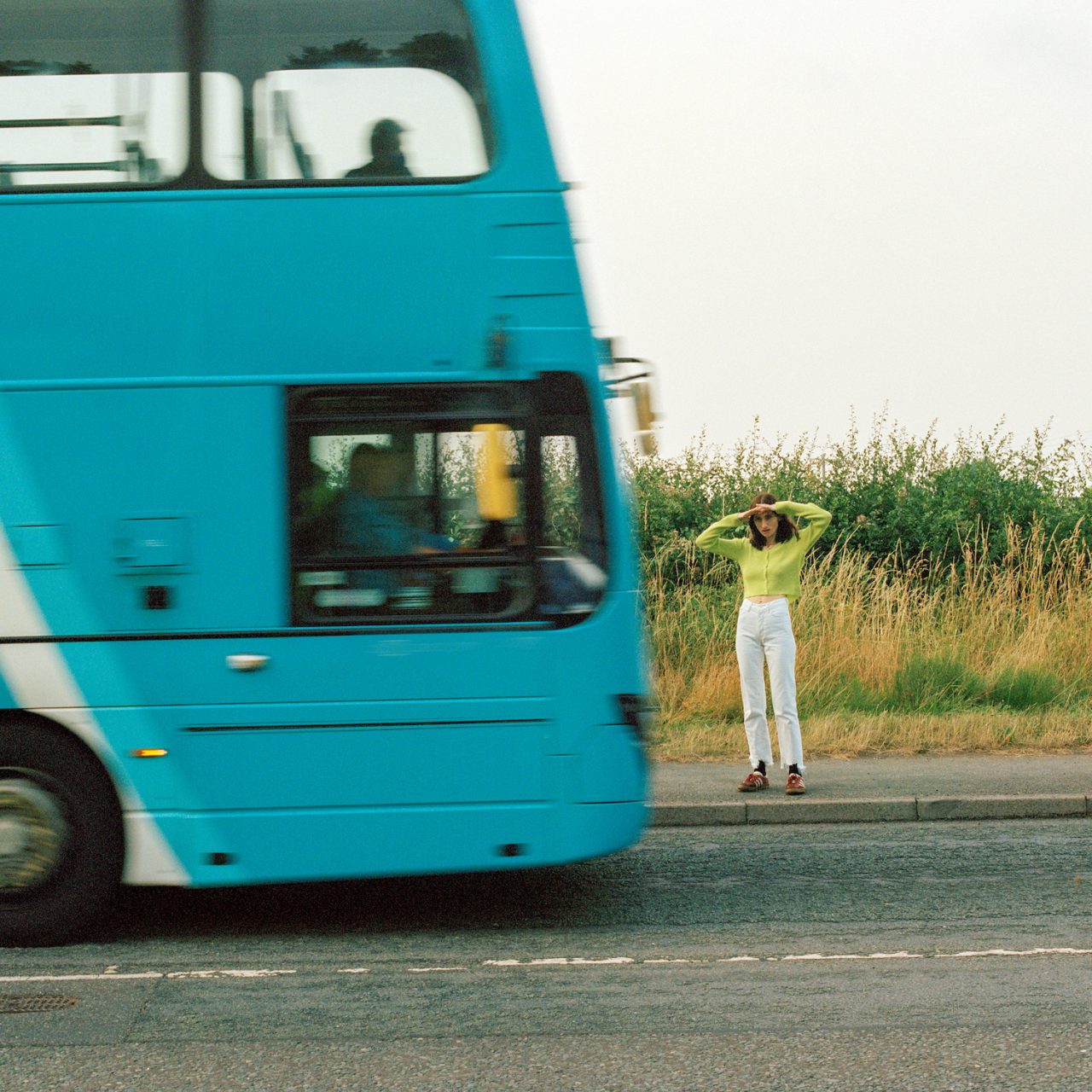 Musikneuheiten: September 2021
Die schnellste Musikredaktion Münchens wählt jede Woche die besten neuen Songs für euch aus und bringt sie ins M94.5-Programm.
KW 39
GIOVANNI FROM KEPLER-22 & J Chinnasz – LISBON [THE DOJO CLUB]
Fire-Toolz – Thick_flowy_glowy_sparkly_stingy_pain.mpeg [Eigenvertrieb]
Ben LaMar Gay – Sometimes I Forget How Summer Looks on You (feat. Ohmme) [Nonesuch Records]
Paris Texas – girls like drugs [Eigenvertrieb]
Xenia Rubinos – Don't Put Me In Red [Anti Records]
Not A Rapper – ReFlex [Eigenvertrieb]
Peter Talisman – We Have To Leave This Town Because I Have Done Something Unforgivable [DMY]
General Elektriks – Seeker [3ème Bureau]
Mandy, Indiana – Bottle Episode [Fire Talk]
King Hannah – A Well-Made Woman [City Slang]
The Florets – Quiet Life [Eigenvertrieb]
Judas Knife – A Moment of Clarity [Translation Loss]
Couplet – Old Elba [Storm Chasers Ltd.]
KW 38
Yard Act – The Overload [Zen F.C.]
Injury Reserve – Footwork in a Forest Fire [Eigenvertrieb]
Marina Herlop – miu [PAN]
Talk Show – Underworld [Eigenvertrieb]
Smoke Bellow – Hannan [Trouble In Mind]
Metronomy x Brian Nasty x Folly Group – Monday [Because Music Ltd.]
Injury Reserve – Postpostpartum [Eigenvertrieb]
osquinn – change that [Dismiss Yourself]
Trümmer – Tauben an der Ihme [Pias Germany]
Ed The Dog – Come Down In Time [Interstellar Music Ltd]
Adia Victoria – Magnolia Blues [Atlantic Recoding Corporation]
Pauls Jets – Jazzfest [Staatsakt]
Crywank – Memories Elephant [Eigenvertrieb]
MONO – Riptide [Pelagic Records]
The Felice Brothers – Jazz on the Autobahn [Yep Roc Records]
Kamasi Washington – My Friend of Misery [Blackened / Universal Music Entertainment]
KW 37
Little Simz – Fear No Man [Age 101]
Matthew E. White – Let's Ball [Domino Recording Co]
Lonely Guest – On A Move (ft. Kway) [False Idols]
LNDFK – How Do We Know We're Alive (feat. Pink Siifu) [Bastard Jazz]
MOONGA K. – REBEL TIME (feat. Sampa The Great) [Wild Everest Records]
Little Simz – Little Q, Pt. 2 [Age 101]
Fire-Toolz – ≈ In The Pinewaves ≈ [Eigenvertrieb]
Sega Bodega – Only Seeing God When I Come [NUXXE]
Goth Babe – Casita [Goth Babe LLC]
Los Retros – Solo Tú [Stones Throw]
Beak> – Oh Know [PIAS]
Pale Jay – Dos Uvas [Eigenvertrieb]
PLOSIVS – Hit the Breaks [Swami Records]
Grow Grow – Wir waren Vampire [Eigenvertrieb]
Krokofant, Ståle Storløkken, Ingebrit Håker Flaten – Watcher Of The Fries [Rune Grammofon / Cargo]
Flossing – Psychosis [Brace Yourself Records]
KW 36
Silverbacks – Wear My Medals [Full Time Hobby]
Turnstile – UNDERWATER BOI [Roadrunner Records]
んoon – Green [Eigenvertrieb]
JPEGMAFIA – TRUST! [EQT Recordings]
Ellyn Woods – Closer [HY records]
808vic – retrograde [we are in soup]
The World Is A Beautiful Place & I Am No Longer Afraid To Die – Queen Sophie for President [Epitaph]
Turnstile – DON'T PLAY [Roadrunner Records]
Kadie – Loud In The Silence (prod. Supergerne) [Eigenvertrieb]
They Owe Us – Maybe I Was Born To Break Your Heart [Earthprogram / Klang-Skivan]
Injury Reserve – Superman That [Eingevertrieb]
Tony Velour – BRING U HOME [Eigenvertrieb]
Dave Okumu – Son of Emmerson [Transgressive]
KW 35
Wednesday – Toothache [Orindal Records]
Frøkedal – Dreamer [Fysisk Format]
Twikipedia – trauma center [Eigenvertrieb]
Goat – Stonegoat [Rocket Recordings]
Eyedress – Spit On Your Grave [Hart Music]
Men I Trust – Sorbitol [Self released]
Wednesday – Twin Plagues [Orindal Records]
Wednesday – The Burned Down Dairy Queen [Orindal Records]
Indigo De Souza – Die/Cry [Saddle Creek]
Evann McIntosh – COCO PEBBLES [mom+pop]
Goat – Dreambuilding [Rocket Recordings]
Eyedress – Body Dismorphia [Hart Music]
James Blake – Life Is Not The Same [Republic Records]
Chubby and the Gang – The Mutt's Nuts [Partisan Records]
Dev Lemons & Whose Rules – Guessing Games [Eigenvertrieb]
Songs in fett laufen in unserer A-Rotation (drei- bis viermal täglich), normal geschriebene in der B-Rotation (ein- bis zweimal täglich).