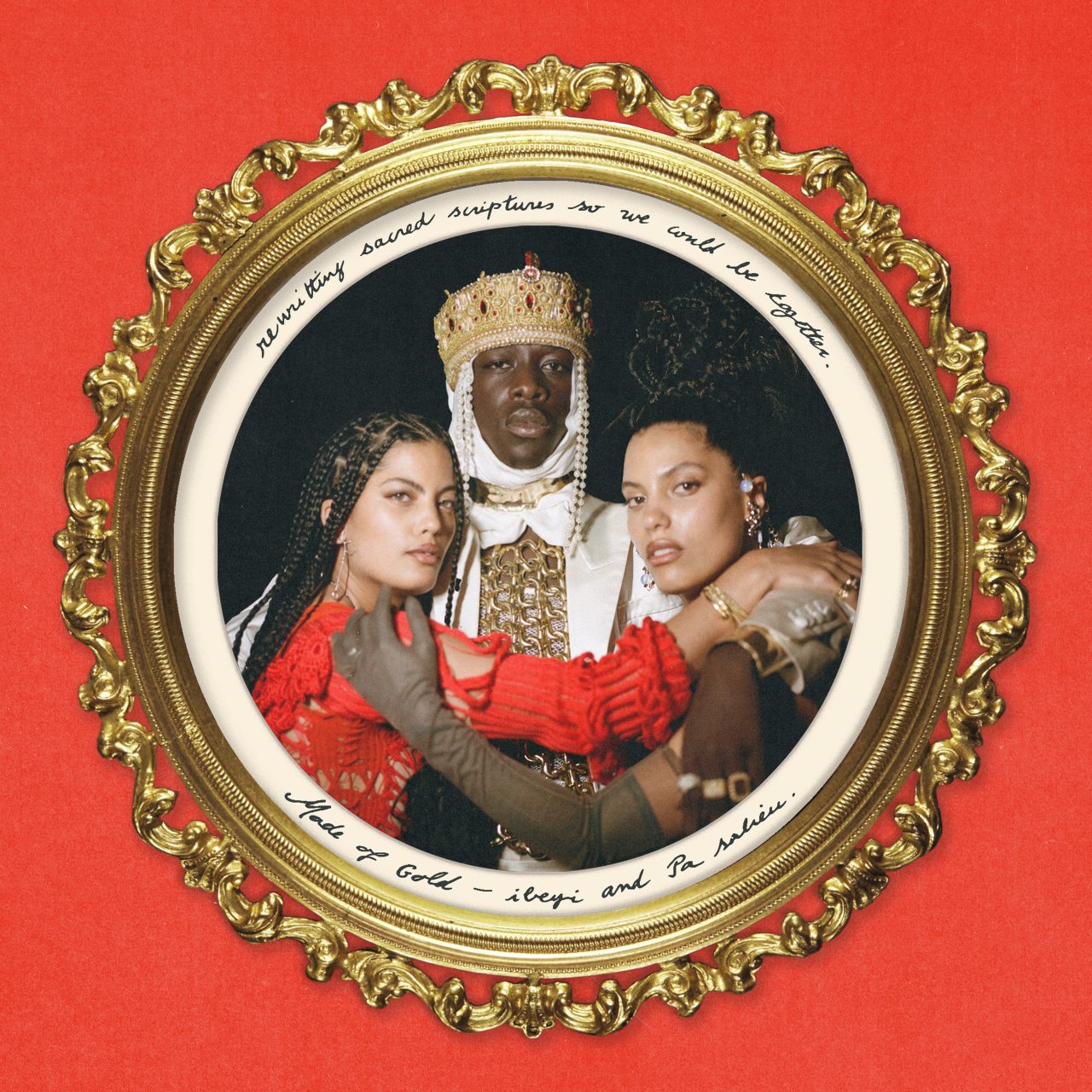 MUSIKNEUHEITEN: NOVEMBER 2021
Die schnellste Musikredaktion Münchens wählt jede Woche die besten neuen Songs für euch aus und bringt sie ins M94.5-Programm.
KW 47
Ben LaMar Gay – Touch.Don't Scroll (feat. Ayanna Woods) [International Anthem]
KAYTRANADA – $payforhaiti (feat. Mach-Hommy) [RCA Records]
underscores – Everybody's dead! [Eigenvertrieb]
Ibeyi – Made of Gold (feat. Pa Salieu) [XL RECORDINGS]
dltzk – kodak moment [deadAir]
ENNIO – Blaulicht (Demo) [Ennio Records]
Panda Lux  – Blumen [Orange Peel Records]
Ben LaMar Gay – Bang Melodically Bang [International Anthem]
Nukuluk – Feel So [Slowfoot Records]
Wallice – Wisdom Tooth [Dirty Hit]
Shybits – Be Sarcastic [Duchess Box Records]
Gewalt – Es funktioniert [Clouds Hill]
Alewya – Dragon [Because London Records]
Earl Sweatshirt – 2010 [Tan Cressida Inc. / Warner Records Inc.]
Sweeping Promises – Pain Without a Touch [Sub Pop Records]
KW 46
Pip Blom – I know I'm not easy to like [Heavenly Recordings]
your arms are my cocoon – Raisin Lungs [Eigenvertrieb]
Delta Sleep – Spun [Sofa Boy Records]
Nilüfer Yanya – stabilise [ATO Records / [PIAS]]
Aesop Rock, Blockhead – Fizz [Rhymesayers]
LIAS – Run Boy Run [MoonTune Music GmbH]
NKalis – Don't Worry [840EST]
The Monsters – Carpool Lane [Cortex Records]
Makthaverskan – Lova [Run for Cover Records]
They Hate Change – 1000 Horses (feat. SARGE) [Jagjaguwar]
Delta Sleep – The Softest Touch [Sofa Boy Records]
November Ultra – Le manège [Hollywood Summer Records]
Snail Mail – Valentine [Matador Records]
MOLA – Adieu [Eskapaden Musik]
KW 45
Sirotkin – Silver Needle In The Sky – Cover [OOO Universal Music]
IDLES – Car Crash [Partisan Records]
Lizki – Center [Seayou Records]
Blonder – Ice Cream Girl [Cool World Records]
NNAMDÏ – Backseat (feat. Lynyn) [Sooper Records]
Intergalactic Lovers – Crushing [Grand Hotel van Cleef]
Fuzzy Bumble – Any Other Way [One Thousand Bees Records]
Electric Eye – Put The Secret In Your Pocket [Fuzz Club Records]
Flight Facilities – Heavy (feat. Your Smith) [Future Classic]
Aminé – Charmander [CLBN LLC]
Blake Saint David – All Evil [Sooper Records]
shame – This Side of the Sun [Dead Oceans]
The Forms – All Souls Day [Threespheres]
Flanafi – Haven't Heard That Voice in Days (feat. Ape School) [Boiled Records]
Fallwander – Silva (feat. Flurin Mück) [Eigenvertrieb]
KW 44
Yaeji & OHHYUK – Year to Year [XL Recordings]
Jorge Drexler – Tocarte (feat. C. Tangana) [Sony Music España]
SASAMI – Skin A Rat [Domino]
Gulfer – End of the World [Eigenvertrieb]
illuminati hotties – Pool Hopping [Snack Shack Tracks]
illuminati hotties – u v v p (feat. Buck Meek) [Snack Shack Tracks]
boylife – baddreams [boylife wirld]
BABii – ZERO [Gloo]
Lex Amor – Rocks [Eigenvertrieb]
Yard Act – Land Of The Blind [Island Records]
Gaspar Narby – Death & Other Things [Everybody's Records]
Hak Baker – Young Again [Hak Attack Records]
Ritt Momney – Sunny Boy [2021 Disruptor Records/ Columbia Records]
Songs in fett laufen in unserer A-Rotation (drei- bis viermal täglich), normal geschriebene in der B-Rotation (ein- bis zweimal täglich).