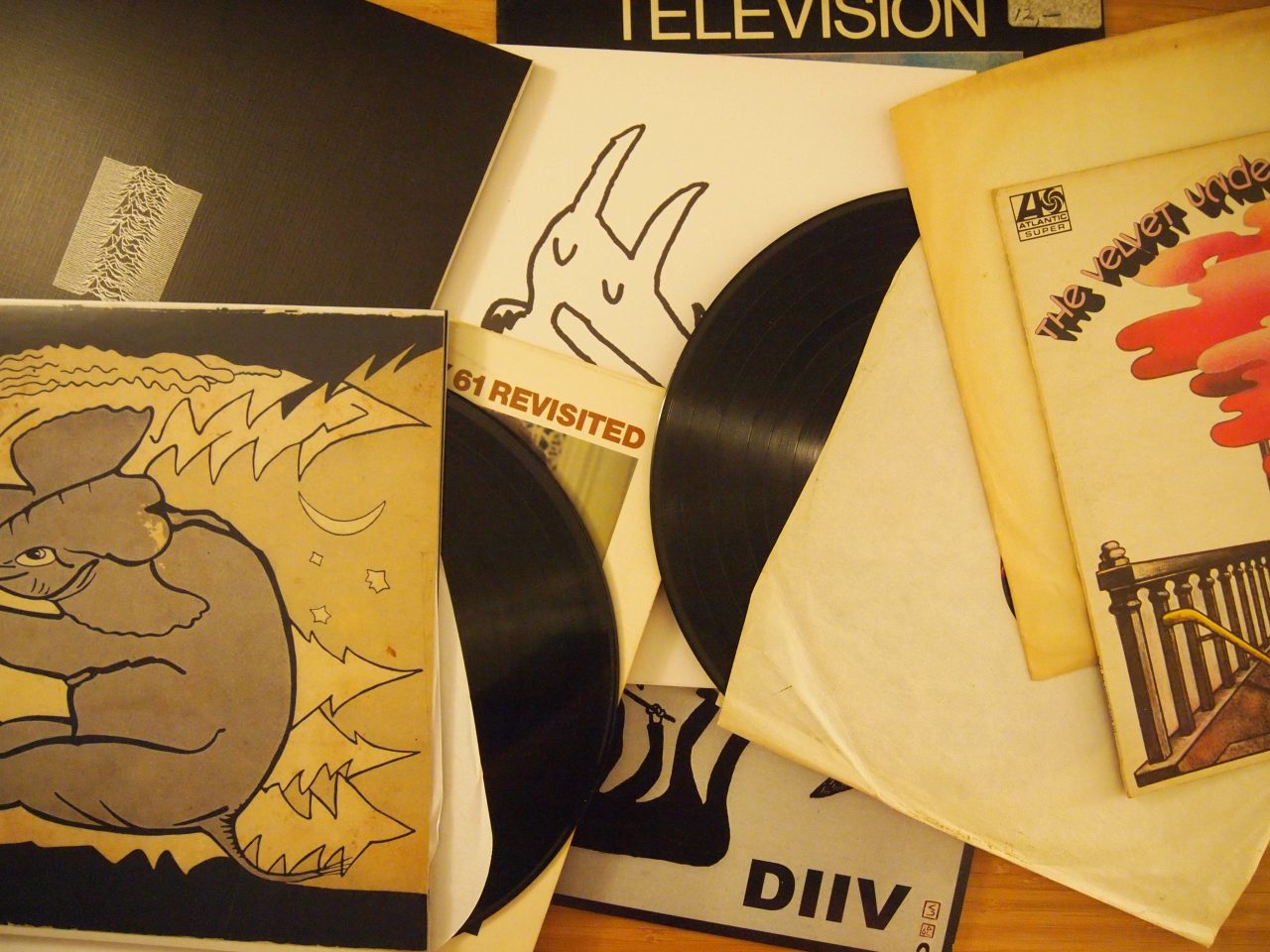 Die schnellste Musikredaktion Münchens wählt jede Woche die besten neuen Songs für euch aus und bringt sie ins M94.5-Programm.
Unsere Spotify-Playlist mit allen neuen Mai-Songs findest du hier.
KW 22
Perfume Genius – Your Body Changes Everything [Matador]
Quirinello – Don't Be Shy [Eigenvertrieb]
Idles – Mr. Motivator [Partisan Records]
Telquist – Taste [Blickpunkt Pop]
Woods – Fell So Hard [Woodsist]
Pauls Jets – Je Suis Le Chevalier Rebol [Lotterlabel]
Pauls Jets – Ich bin down [Lotterlabel]
Perfume Genius – Some Dream [Matador]
Mk.gee – Western [Interscope Records]
Greer – Aeroplane [Epitaph]
A Tale of Golden Keys – Manic [Listenrecords]
Victoryaz – Black Hoodie [Eigenvertrieb]
Alex Izenberg – Sister Jade [Weird World/Domino]
Woods – The Void [Woodsist]
Psychic Markers – Clouds [Bella Union]
KW 21
Everything Everything – Arch Enemy [AWAL Recordings Ltd]
Thao & The Get Down Stay Down – Disclaim [Domino]
Moses Sumney – Bless Me [Jagjaguwar]
SAMT – Enough [Samt / Motor]
Sophie Hunger – Everything Is Good [Supermoon / Caroline]
Midwest Boyz – See It Trough (feat. Ryder McLaughlin) [SV Studios]
Perfume Genius – Just A Touch [Matador Records]
Public Practice – My Head [Supermoon / Caroline]
Tkay Maidza – Shook [4AD]
Agar Agar – Nap [Grönland Records]
Girlwoman – Rote Riesen schlafen nicht [Staatsakt]
Dominic Wolf – Rise [Eigenvertrieb]
The Growlers – Dream World [Beach Goth Records]
Jerry Paper – Game Night [Stones Throw Records]
Vinyl Williams – Soft Soul [Eigenvertrieb]
KW 20
You Silence I Bird – Where The Movements [Motor Entertainment]
White Denim – Eagle Wings [Radio Milk Records]
Little Simz – One Life, Might Live [AGE 101]
Rhye – Beautiful [Concord/Loma Vista]
Cass McCombs – The Wine Of Lebanon [Anti]
Dirty Projectors – Lose Your Love [Domino Records]
Buscabulla – El Aprieto [Ribbon Music]
I Break Horses – Baby You Have Travelled For Miles Without Love In Your Eyes [Bella Union]
BRTHR – Speak Loud (When You Speak Love) [Backseat]
White Denim – Queen Of The Quarantine [Radio Milk Records]
Angela Aux – Killer Kid-In Dub (feat. Sam Irl) [Trikont]
Fever the Ghost – Amaranthine [1978132 Records]
Sports Team – Going Soft [Big Desert Records]
Ghostpoet – This Train Wreck Of A Life [Eigenvertrieb]
KW 19
White Wine – Don't [Eigenvertrieb]
EMOTIONAL CLUB – Let's Go And Find A Place To Dance [Eigenvertrieb]
The Screenshots – Die Welt geht noch nicht unter [Musikbetrieb R.O.C.K.]
Big Thief – Love In Mine [4AD]
Khruangbin – Time (You and I) [Dead Oceans]
Car Seat Headrest – Life Worth Missing [Matador]
Drens – All My Friends Got Time [Recycled Earth Music]
Isaiah Rashad – Why Worry [Top Dawg Entertainment]
Woodkid – Goliath [Universal]
White Wine – Calm Down [Eigenvertrieb]
L.A. Salami – Things Ain't Changed-Radio Edit [Sunday Best Recordings]
Bulbul – Kodak Dream [Siluh Records]
KW 18
Caleb Landry Jones – I Dig Your Dog [Sacred Bones Records]
Bright Eyes – Forced Convalescence [Dead Oceans]
Tom Misch, Yussef Dayes – Tidal Wave [Beyond the Groove]
Madge – Ethanol [22Twenty]
Stand High Patrol – Jay's Life [Stand High Records]
Caleb Landry Jones – The Great I Am [Sacred Bones Records]
Tom Misch, Yussef Dayes – The Real [Beyond the Groove]
Moor Jewelry – True Opera [Don Giovanni Records]
Bad History Month – Low Hanging Fruit [Exploding in Sound Records]
Everything Everything – In Birdsong [AWAL Recordings Ltd]
Stray Colors – Dance [Eigenvertrieb]
Angelo De Augustine – Santa Barabara (feat. Sufjan Stevens) [Asthmatic Kitty]
I See Rivers – How [Believe SAS]
Princess Thailand – First Time [A Tant Rêver du Roi]
Oscar Jerome – Your Saint [Eigenvertrieb]
Songs in fett laufen in unserer A-Rotation (drei- bis viermal täglich), normal geschriebene in der B-Rotation (ein- bis zweimal täglich).