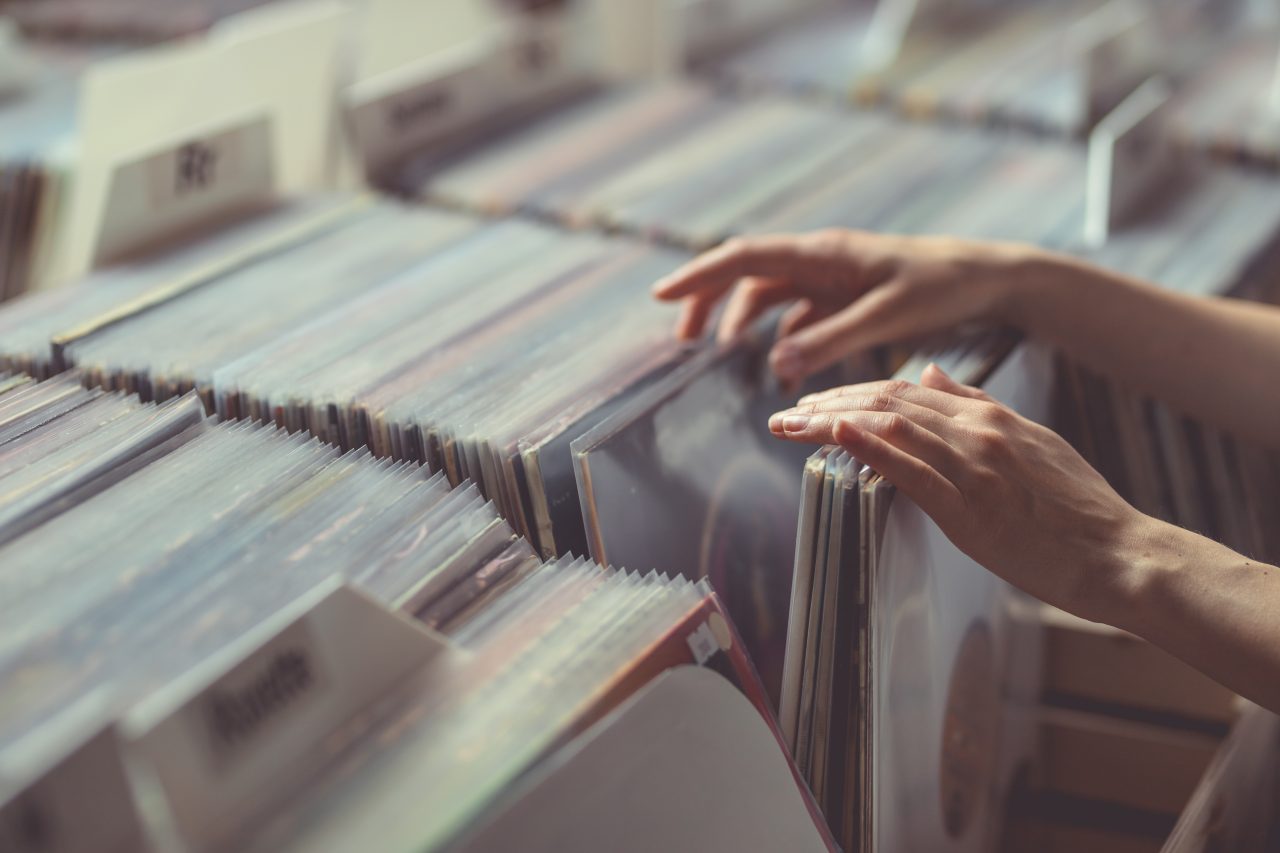 Musikneuheiten: Juli 2020
Die schnellste Musikredaktion Münchens wählt jede Woche die besten neuen Songs für euch aus und bringt sie ins M94.5-Programm.
KW 30
Protomartyr – Modern Business Hymns [Domino Recording]
Sen Morimoto – Woof [Sooper Records]
Turtledoves – Motivational Speaker [Babe City Records]
King Gizzard & The Lizard Wizard – Honey [Flightless Records]
Psymon Spine – Milk (feat. Barrie) [Northern Spy]
Euroteuro – Sag Alles Ab [Siluh Records]
The Kevin Bennett – Waluigi Smash Pt.3 [Eigenvertrieb]
Beabadoobee – Care [Dirty Hit]
Father John Misty – Trouble [Bella Union]
Saint Saviour – Home (feat. Bill Ryder-Jones) [VLF]
Eades – Make It Outside [Eigenvertrieb]
J Lloyd – Feelin' Good [JFC Worldwide]
Joesef – I Wonder Why (feat. Loyle Carner) [Bold Cut Label]
Devandra Banhart – It's Not Always Funny [Nonesuch Records]
Boy Pablo – JD's Song [777 Music]
KW 29
Lime Cordiale – That's Life [Chugg Music]
BILBAO – Lifted [Radicalis Music]
Glass Animals – Heat Waves [Wolf Tone Records]
JW Francis – New York [Sunday Best Recordings]
Soko – Quiet Storm [BECAUSE MUSIC]
You and the Whose Armies – Chihuahua [Las Vegas Records]
Dream Wife – Temporary [LUCKY NUMBER]
Kaleo Sansaa – Flowa Powa [Loyal Records]
otta – just like the rain [PIAS/BOKKLE]
Belako – Truth [BMG Rights/Warner]
Aidan Bissett – Different [Eigenvertrieb]
Hearing Aid Beige – Daydream [Eigenvertrieb]
The Streets – You Can't Afford Me (feat. Ms Banks) [Island Records]
My Morning Jacket – Magic Bullet [ATO]
KW 28
Alfie Templeman – Obvious Guy [Chess Club]
Peter McPoland – Romeo & Juliet [Eigenvertrieb]
HONNE – no song without you [Atlantic Records UK]
Porridge Radio – Good For You (feat. Lala Lala) [Secretly Canadian]
Gus Dapperton – Post Humorous [AWAL Recordings]
Pluralone – Obscene [ORG Music]
HONNE – free love [Atlantic Records]
Echo Frame – Blue For Many Moons [Eigenvertrieb]
Ralph Castelli – Bends [Eigenvertrieb]
Hospital Sports – It's Not My Fault [Eigenvertrieb]
Constant Bop – Coming Up Roses (feat. White Denim) [Radio Milk Records]
Lime Cordiale – Screw Loose [Chugg Entertainment]
Fontaines D.C. – Televised Mind [Partisan Records]
This Is The Kit – This Is What You Did [Rough Trade]
Disclosure – My High (feat. Aminé & slowthai) [Island]
KW 27
Toro Y Moi – Ordinary Guy (feat. The Mattson 2) [Company Studio]
Bright Eyes – Mariana Trench [Dead Oceans]
The Beths – Out Of Sight [CARPARK]
Noga Erez – NO news on TV [City Slang]
Blossoms – Oh No (I Think I'm In Love) – Live From The Plaza Theatre, Stockport [Universal]
BRUCKNER – Lifestyle [Columbia]
We Were Promised Jetpacks – same mistakes [Big Scary Monsters Recording Company]
The Koreatown Oddity – Kimchi [Stones Throw Records]
Hollow Graves – Tequila Sunrise [Hollow Graves (Eigenproduktion)]
No Party For Cao Dong – Same Old, Same Old [Rock Surf (石皮有限公司)]
Tash Sultana – Greed [Lonely Lands Records]
Matija – troiskilometres [Clouds Hill]
Abhi The Nomad – Risky Business [NOMAD INC]
KOKO – (I don't Wanna) Start Fights [MADE Records AS]
L'Impératrice – Voodoo? [Microqlima Records]
Deema – HASH BROWN (feat. David Armada) [Different Recordings]
Francis of Delirium – Ashamed [Dalliance Records]
Sofie – Baby [Stones Throw Records]
TTRRUUCES – Stranger Now Forever [All Points]
Songs in fett laufen in unserer A-Rotation (drei- bis viermal täglich), normal geschriebene in der B-Rotation (ein- bis zweimal täglich).