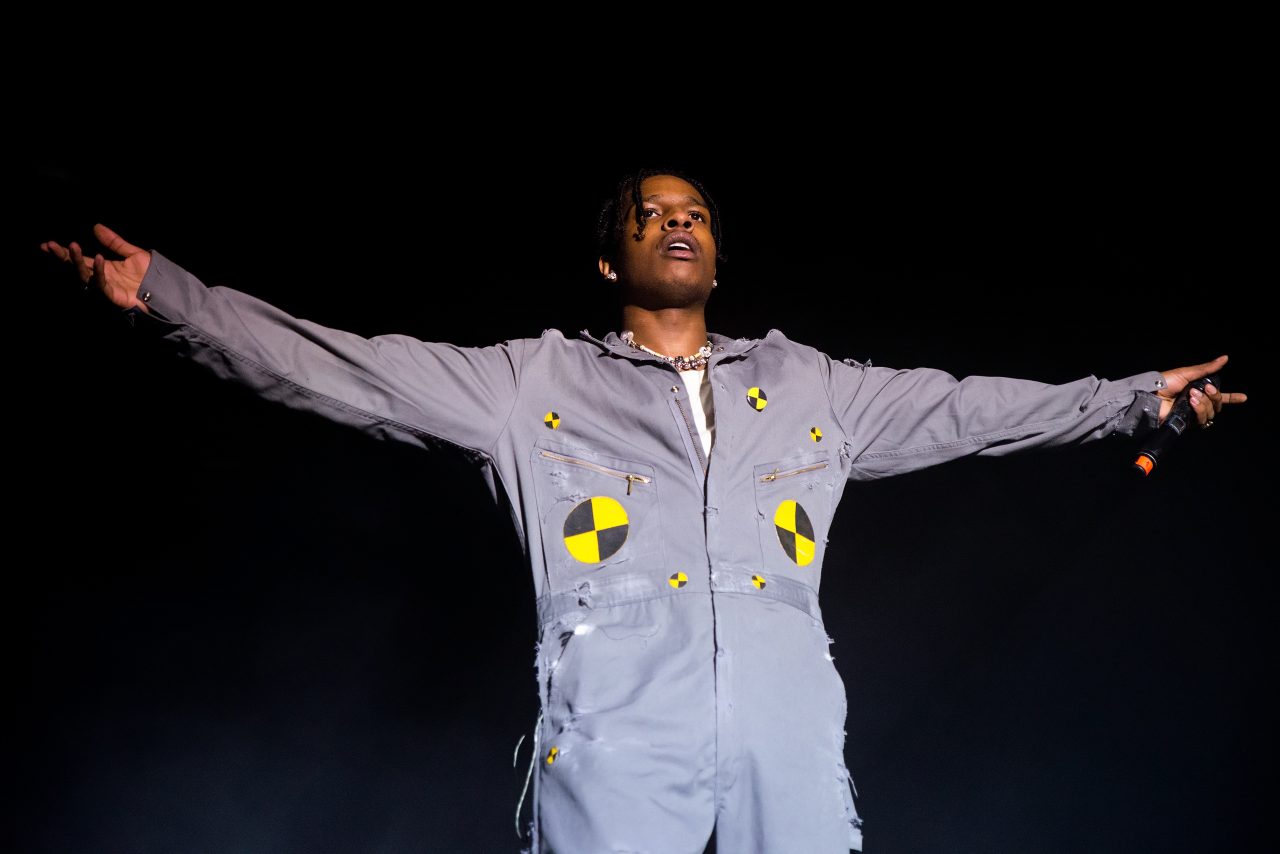 Some believe rapper A$AP Rocky's jail time and treatment has racist relations. President Trump is fighting for Rocky's case, but are his intentions genuine?
On July 3, rapper A$AP Rocky and two others were arrested for assault in Sweden. He was in Sweden with the intention of performing at the Smash hip hop festival. Before the festival, two men were following and harassing A$AP Rocky and his entourage when a fight broke out between them. A$AP Rocky claims he was fighting in self-defense and that the pair were following and harassing him for four blocks. There is video evidence of A$AP Rocky asking the men to stop following him and also videos of him physically assaulting the pair. If A$AP Rocky is convinted in Stockholm, he could face up to two years in prison. The prosecuter on this case, Mr. Suneson is worried that the suspects might leave the country if released from jail.
A$AP Rocky will plead not guilty.
A$AP Rocky's mom, Renee Black, and rapper G-Eazy have accused Swedish prosecutors of racism in relation to the case. Black says, "Everything is on video. They (A$AP Rocky and entourage) tried to avoid it but they kept being followed and harassed. Come on, just ball it up and trash it because that's what it is, trash." G-Eazy was arrested in Sweden last year for assault, drug possession, and use of narcotics. He was only scentenced to probation, given a $10k fine, and released after a day. He commented on his treatment compared to A$AP Rocky's and said "This is the sad truth… The difference between me and Rocky's treatment and process in Sweden brings to mind two concepts that disgustingly go hand in hand: white privilege and systemic racism." Prosecutor Suneson says they are totally different cases and uncomparable. Swedish officials denied racism in relation to the case and claims there is no hidden agenda.
US President, Donald Trump, has also played in interesting role in the detention of A$AP Rocky. After Kanye West and Kim Kardashian West urged Trump to get involved, he has personally tried to intervene on Rocky's behalf with Swedish Prime Minister, Stefan Löfven. Löfven said he will not influence the rapper's case because Sweden's judiciary system is independent of the political system. Trump also said he would personally vouch for A$AP Rocky's bail, even though Sweden does not have a bail system. Trump commented, "We do so much for Sweden but it doesn't seem to work the other way around. Sweden should focus on its real crime problem."
Trump's interest is suprising.
Swedish politicians are not happy about his comment and wonder why Trump felt entitled to make a request like this. Swedish politician and member of European Parliment, Fredrick Federley, tweeted "So, what is it you do for us, Mr. President?" Christian Christensen, a journalism professor at Stockholm University finds Trump's concern for Rocky's treatment in Sweden ironic considering his lack of concern for the treatment of most African Americans accused of crime in the United States.
So, what do American citizens think of A$AP Rocky's case, G-Eazy's comment, and the involvement of President Trump? A popular feeling from the US regarding everything about this situation is confusion. After G-Eazy shared the details of his previous arrest in Sweden, many don't understand why A$AP Rocky's case is being handled so differently. US citizens also share the common opinion of wondering why Trump felt the need to stick his nose in this one. Trump historically hasn't cared much about African American representation, so why now? It's safe to say that Trump loves to be talked about and hopefully in this case his grab for attention won't harm A$AP Rocky's case.
Written by Samantha Knight (Redakteurin aus Cincinnati)